A skewer for your Surly Trailer.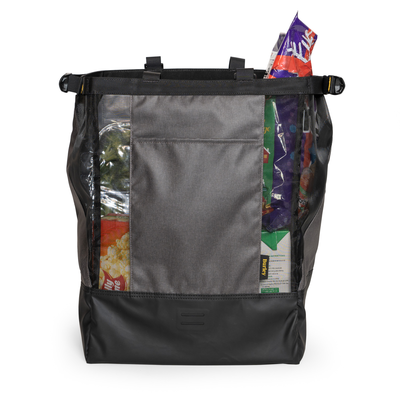 By bike or on foot, this durable tote bag is a great option for keeping cargo secure and accessible. Featuring an open top design for taller items and cinch side webbing to keep smaller items enclosed, this versatile bag will become your go-to for gear-hauling, shopping, and more. You'll Love – - Flexible storage space with 40-liter main compartment - Durable materials and construction hold up to daily use - Side cinch webbing to keep gear secure - Removable rigid base provides stable platform for cargo - Stowable bag clips (4) easily connect the bag to the Travoy cargo trailer - Interior and exterior slip pockets - Side carrying straps for off-bike use - Light loop for accessory lighting
This Travoy hitch from Burley connects your Travoy trailer (sold separately) to your bicycle seatpost. Replace a lost hitch or get one for each bike in your quiver for convenience.