Repairs
*Three day tune-up turnaround*
*THREE DAY TURNAROUND IS TEMPORARILY SUSPENDED*
WE ARE TAKING IN REPAIRS & TUNE UPS AT BOTH OUR HOWARD STREET AND BOK SHOPS. NO REPAIRS WILL BE DONE WHILE YOU WAIT. FLAT FIXES CAN BE PICKED UP AT THE END OF THE DAY OR THE NEXT DAY DEPENDING ON THE TIME IT IS CHECKED IN.
BECAUSE OF THE DEMAND FOR BICYCLE MAINTENANCE THERE MAY BE A LONGER THAN USUAL TURN AROUND.
YOU CAN SCHEDULE REPAIRS & TUNE UPS BY CALLING THE SHOPS DURING OPENING HOURS.
We get you back on your bike faster.

TUNE UPS*   FLAT TIRE FIX   BRAKE ADJUSTS   FRAME REPAIR   BIKE ASSEMBLY  
BOX BIKE FOR SHIPPING   BROOKS SADDLE REPAIR   E-BIKE/E-SCOOTER REPAIR 
AND SO MUCH MORE
EMAIL OR CALL FOR CURRENT PRICING  [email protected]  South Kensington (215) 425-4672 and South Philadelphia (215) 644-8124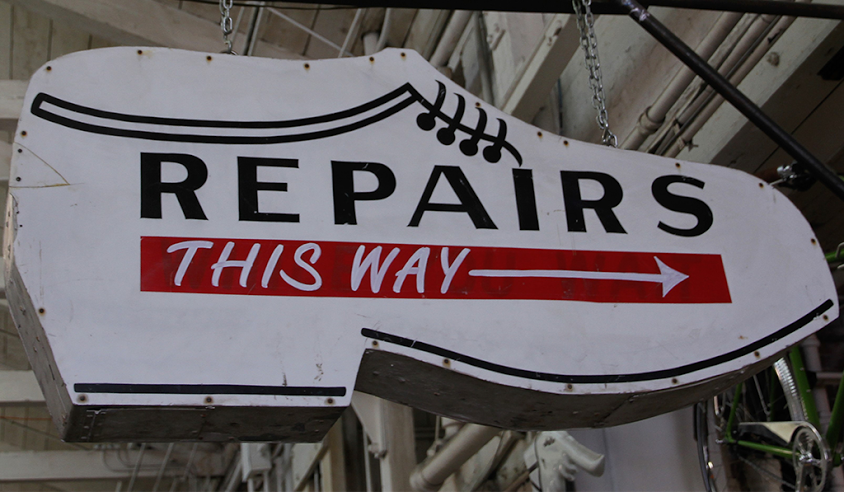 *Waiting weeks for your bicycle to be serviced can be very frustrating, and keep you from enjoying your bicycle to it's fullest. So any bicycle brought in for a general service that does not need parts ordered to complete the repair will be finished before the close of business three (3) business days after the day it was checked in. (i.e. a bicycle dropped off for service on Monday will be ready for Pick up before close of Business Thursday.) Unfortunately we just can't promise that any bicycles needing parts ordered - regardless of the service being provided - be covered under this guarantee due to shipping. The completion times of overhauls, extensive or major repairs, frame repairs, and repairs requiring special order parts will be considered at the time of check in.
Save
Save
Save
Save
Save
Save
Save
Save